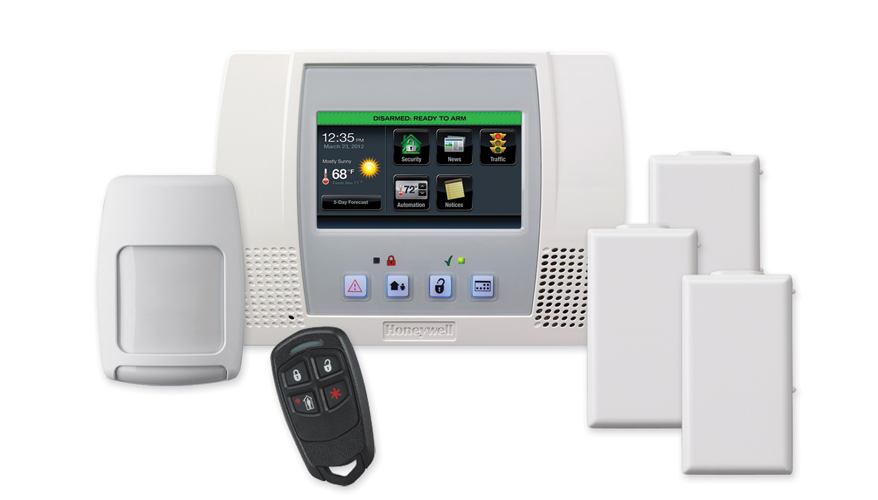 The Major Benefits of an Alarm System
A few of the major benefits of owning a burglar alarm are:
1. Protects valuables
2. Deters crime
3. Lowers homeowners insurance
4. Peace of mind
5. Protects against fire and carbon monoxide
Many homeowners might think of alarm systems as an extra expense or hassle. If you are one of those people, you may find the statistics on home intrusion interesting. On average, there is one home intrusion every 13 seconds. People without burglar alarms are three times as likely to be a victim of an intrusion. Less than 15% of burglaries are successfully cleared because of a lack of evidence. Protecting against these frightening statistics is just one benefit of an alarm system.
For many people, the most obvious reason to have alarm systems is to protect valuables. Burglar alarms are the most reliable defense against thieves for the times that you are not home. As valuable electronics begin to become more and more compact the ease with which they can be stolen also increases. Heirloom jewelry and personal documents also top the list of things that can be taken. Given the possibility of damage in the event of an invasion, other valuables such as furniture and even old photos are also protected by home alarms.
The second defense that an alarm system provides is against natural threats. Alarms can help alert emergency services in the event of a fire, shortening the time it takes for rescue worker to respond. Alarms also come equipped with technology to detect poisonous gases like carbon monoxide which is both odorless and potentially fatal. It is easy to overlook these dangers as they are not as obvious as things like burglary and theft, but they present a danger to homeowners regardless.
Even before alarms help counteract theft and damage of property it can save you money another way. Homeowner's insurance rates will drop for houses that have alarm systems. Insurers recognize that simply having an alarm makes homes safer and reduces the likelihood of insurance claims. In the same way that an alarm provides insurers peace of mind, it also can provide that to the homeowner themselves. Simply having an alarm makes your home less likely to be targeted for burglary and an active alarm is the best deterrent against theft. Many times simply seeing an alarm sign in a front yard will be enough to make would-be burglars move on to another target.
The hope is that in neighborhoods with many home alarms that crime will be reduced across the board. By discouraging home invasions neighborhoods become safer places altogether and other types of crime will become less common. In places that are heavily alarmed potential car thieves may find themselves less than eager to operate. The possibility of a speedy police response will also discourage vandalism. A home alarm does not just make your life and your house a safer place, it makes your neighborhood safer as well. For all these reasons, many homeowners will find that alarms are worth the cost.